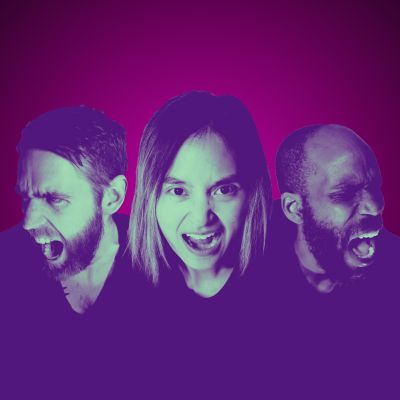 About
Lianne La Havas meets Kan Wakan at a Portishead concert
Vina After Dark's warm siren vocals will raise goosebumps across your skin as you head-nod to chilled out drums, groovy bass, and ethereal, crying guitar lines. And if you're lyrically focused, you're in luck: think Emily Haines's poetic acuity with Nina Simone's tender sparseness. But this band's immersive sound is beyond contemporary pop as it is both celestial and brooding, rapturous yet subtly tailored to the stylistic touches of trip-hop, soul, jazz, folk. Whether you're looking for a three-piece band or a solo act, you'll find yourself cloaked in elements of lift and air with their complements of natural rhythm and feel. In early 2018, Vina After Dark began as a singer-songwriter known for her stage presence and novel, unresolving style that pairs minimalist guitar playing with honeyed, melodic vocals, driving songs at a pensive pace into sweet melancholia. By 2019, Vina After Dark acquired a full-bodied sound and instant appeal with Dav's twinkling guitar lines and bass playing groove that borrows from Victor Wooten and Juan Nelson. Funk, rhythm, and a whole lot of head-nodding fun came onto the scene with Deifante's complex fills and idiosyncratic timing that are as dynamic as they are purely based on feel. Watching this trio play is watching a group of friends who have baked their crafts with layers of instrumentation, musicality, natural groove, and of course, plenty of feel. Though contemporary pop is at the core of Vina After Dark's music, their vocally driven, creative tonal range and instrumentation are achieved through the careful and playful knitting of hip-hop, trip-hop, soul, R&B, jazz, and even folk. Soul vocals pierce through the funk and groovy atmospheres that have electronic-inspired underlinings (there's a lot of kicking in there) which give a touch of the broody mood. The overall effect is a feel and a rhythm that is still hip-hop and pop. Electrifying guitars and synths add textural layers that radiate an ethereal edge. These, along with effortlessly celestial vocals achieve a unique airiness that is subtly grounded by elements beyond that of drums and bass. The drums and the bass may be the roots of Vina After Dark's songs but the band's dynamic expressions create breathing spaces for other instrumental forces to support the more stirring sections of music. Their latest, fully produced EP, Us Vs, traces influences from Portishead, Lianne La Havas, Kan Wakan, and Chet Faker. The EP features trip-hop inspired rhythms, heavy bass and kick, melding guitar and synth lines, and signature angelic vocals. The five songs are diverse yet cohesive. The EP opens with smoky heartbreak before lifting through star-dusted warmth. From there, a dive into the sleepy subconscious surfaces against contemplative angst before riding the tail end of post-war pain and ennui. Us Vs is an introspection on Us Vs love Vs us Vs loneliness Vs belief Vs war that is pointed, soothing, emotive, and encapsulating.
Highlights
Music type:
Original Music
What this Artist plays most of the time
Appeals most (but not limited) to:
twenties and up
Top Venues Performed/Exhibited *
The Palace Theatre
2020/01
Good Earth Coffeehouse
2019/12
* Unverified
Activity
Events booked with Stagehand
1
Upcoming Events
No upcoming events
Availability
Residing in Mohkínstsis (Calgary).