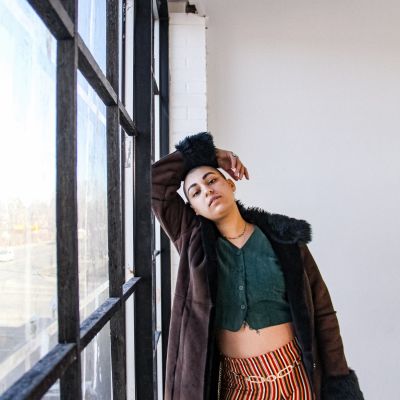 About
ZENON writes, plays keys and sings Alt. R&B with captivating lyrics and tunes that cleverly dip into other time signatures. Solo or Duo, they fill the airwaves with bold rhythms and powerful vocals.
ZENON is a musician who listens to a massive range of music from all over the world and has a unique style borne from this very diversity. This singer and writer performs solo and in a duo known as ZENON+. ZENON plays keys and the occasional strings, writes original Alt. R&B music that cleverly dips into other time signatures and delivers it with smooth, soulful vocals that pack a lot of power. As a writer and vocal coach their lyrics and vocal expression is wide; having studied music they are gifted with a pen that crosses all genres and songwriting for others is another offering in their artistic portfolio. ZENON is the recipient of the YYC Music 2021 Prophets of Music Emerging Artist Award and takes pride in having released two singles titled Something About (rel. Feb 2020) and What It Was (rel. May 2021). The ISC (International Songwriting Competition) recently announced that ZENON is a 2021 semi-finalist for this song. Up next is an album in 2022 showcasing their diverse songwriting skills, unique vibes & unforgettable voice. You can find links to a media press kit, videos and live samples at https://www.zenonepp.com
Highlights
Music type:
Original Music
What this Artist plays most of the time
Appeals most (but not limited) to:
People who enjoy R&B, Blues, Soul and old school Rock. People who appreciate storytelling lyrics and powerfully moving vocals that raise hairs.
Top Venues Performed/Exhibited *
Asylum for Art MOB Cafe
2021/08
Quinterra Legacy Gardens
2021/09
* Unverified
Activity
Events booked with Stagehand
57
Upcoming Events
No upcoming events
Availability
ZENON+ is available to perform in Calgary, Banff and surrounding areas with as little as 2 weeks notice