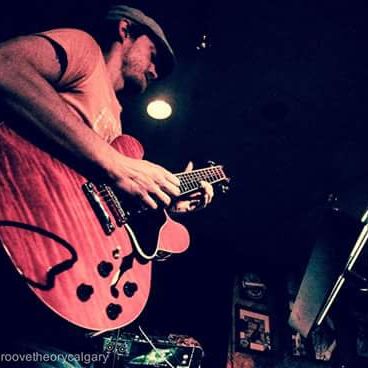 About
I teach guitar and play music for a living. My main style is jazz/ improvised music.
Educated at the Jazz program at Capilano University in Vancouver. Originally from Sweden where formal music education was also attended. Plays a wide range of improvisational music, with both feet planted in the bebop and hardbop Era. As a solo act I play mainly jazz standards arranged for solo guitar. In duos with bass players, the music is often rooted in the jazz standard repertoire but gravitates also towards more jammy and free improvisations. In trios and quartets, I play the standard repertoire with some, and groove based, improvised music with others. When hired as a sideman for Alex Ginella in the Alex Ginella Band, the music is mainly rock with one foot in folk and bluegrass music. I have also played in several reggae and hiphop bands.
Highlights
Music type:
Cover Music
What this Artist plays most of the time
Appeals most (but not limited) to:
Jazz shows at jazz venues are usually attended by an older crowd, mixed with young people who are themselves playing jazz. However, when I have played jazz at rock and punk venues, the music has also been met by a much younger crown (18-35), and I must say the response has always been positive.
Top Venues Performed/Exhibited *
Frogfest, headliner with the Alex Ginella Band
2018/07
The Palomino, with the Alex Ginella band
2018/08
Lolitas, with the Streamline Quartet (mainly standard jazz)
2017/11
* Unverified
Activity
Events booked with Stagehand
2
Upcoming Events
No upcoming events
Availability
Shows in Calgary can usually be booked with very little notice. Shows on Fridays all day, Saturdays after 6 pm, and Sundays are totally open for bookings and will ne turned down only if there is a time conflict with an already booked gig. Monday - Thursday I teach until the evening. With at least two weeks notice there is no problem for me to reschedule or cancel students for a gig. Less notice than that, it comes down to what the gig pays.