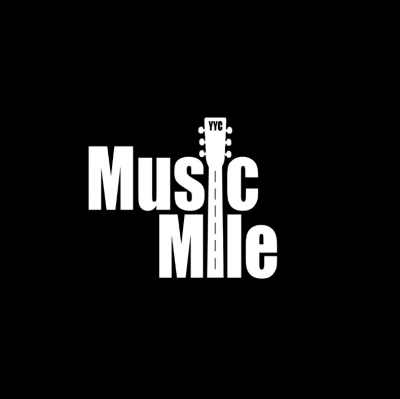 Upcoming Events
No upcoming events
Location
1229 9 Ave SE, Calgary, AB T2G 0S9, Canada
About
For the Chinook Blast festival, Music Mile is creating a 90 minute Love Songs To Go video for viewing online and at outdoor screenings in surprising pop-up settings on the Mile.
Here's how to take part.
YOUR CHALLENGE
If you are chosen to participate you will be asked to create a video of two of your favourite love songs, any length, any genre. More details below.
ARTIST SELECTION
Nine artists will be chosen by a jury of music professionals, based on your profile and music samples (please use existing videos for your application, we are not asking you to create new content unless you are chose by the jury). The jury will also review all videos submitted to ensure compliance with guidelines.
ARTIST FEE
$250 per video, no more than one per artist.
HOW TO APPLY
If you haven't already done so, create a free account on Stagehand.app. That's where you'll find the application. The jury will read the bio you post on Stagehand and most importantly, listen to your music.
DEADLINES
Applications: January 14th
Artist selection: January 18th
Completed videos: January 30th
SHOW DATES
Fri Feb 11: Premiere screening online
Plus companion offerings (food, drink, gifts) from Music Mile businesses
Sat/Sun Feb 12/13: Outdoor screenings – details tba
LOCATIONS
The video could be projected on building walls visible to passers-by and attendees (ie the west side of Kane's Diner), spaces between buildings, the courtyard at the top of the library stairs, the Hygge Hut in East Village and more….
DETAILS
Shoot your videos anywhere and on any device. If you don't have a place to shoot video, we'll connect you with a MM venue owner who has that capacity.
This video will be shown in public places and will be family friendly.
Please mention Music Mile during your video (see musicmile.ca to find out more about the Mile)
Please include: social media addresses, song titles, songwriter and band member credits.
All applications and contracts will be managed by Stagehand.
Stagehand's online tipping system will direct tips to artists, both online and at the pop-ups.
Please share extensively on social media. We'll share graphics, posts and news, and tag you in our posts. If you'd like to be online during the airing of your video, we hope you'll feel free to chat with the audience.
Video will be compiled pro bono by Skeeter Media
On screen host: tbd
Please be aware that by accepting the artist fee, you understand that the 90-minute video will be shown at multiple locations during Chinook Blast and at other times on the Mile and will be available for public listening on our website and Facebook page.
VIDEO REQUIREMENTS
.MP4 or .MOV
1080p if possible, 720p acceptable
LANDSCAPE ONLY!!! No portrait orientation will be considered.
Please pay attention to good sound.
FUNDING
We are grateful to Chinook Blast for funding this project in partnership with Bird Creatives and Calgary Arts Development.
Highlights
Supported arts:
Live Music
Supported music types:
Cover Music, Original Music
In-House sound available:
No
Special event liquor license allowed:
No
Description
Stage
Performances will be filmed by the artists, artists can choose their own stage/location
Audio/Visual
Artists must provide their own tech to create their recording. See Video Requirements in the "ABOUT" section
Activity
Events booked with Stagehand
3