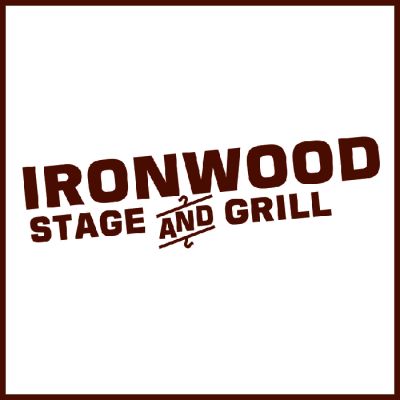 Upcoming Events
No upcoming events
Location
1229 9 Ave SE, Calgary, AB T2G 0S9, Canada
About
THE IRONWOOD STAGE & GRILL is an Accessible, All Ages, ~140 seat restaurant and lounge, that hosts live music every night of the year. We're located at 1229-9th Ave SE, near downtown in the Inglewood district of Calgary, and there's ample public parking nearby.
RESERVATIONS:
Reservations are strongly recommended for shows.
The Ironwood Stage doesn't sell tickets - we add the show price to your bill at the end of your evening.
Due to the popularity and demand of many of our performances, private tables are not always available. On busy nights, table seating is often shared with friends you haven't met yet...
We will hold your reservations for 15 minutes after the scheduled time. For sold out shows, we are unable to guarantee your reservations after this time.
Call (403) 269-5581 to make a reservation. Unfortunately, We don't accept reservations through Twitter or Facebook.
SHOWTIMES:
Shows usually start at 8PM on Sunday - Tuesdays and Thursdays.
Shows usually start at 9PM on Wednesdays, Fridays and Saturdays.
Exact start times are set by the performers, and not by the Ironwood Stage.
SHOW PRICING: Please contact the Ironwood for pricing and info.
Highlights
Supported arts:
Live Music, Performing Arts
Supported music types:
Original Music, Cover Music
In-House sound available:
Yes
Special event liquor license allowed:
Inquire
Description
Stage
Raised Stage size 16'x20' with 8'x8'x1' drm. riser, plus 2 side riser's
Audio/Visual
Main Mix Console - Midas M- 32 Main speaker's 4 EV - 15"x1" 1 EV - Dbl. 18 Stage Monitors 4 EV - 12"x1" 1 JBL - 15"x2" drm fill. Microphones - 4 Sennheiser 835 vocal mic - 8 Sure 58 - 3 Sure 57 - 3 Sure 57A - 2 Sennheiser 609 - 5 Sennheiser 604 - 2 JM27 condenser - 2 Sure sm81 - 3 AudioTechnica 350s - 1 Beta 52 - 1 PG 52 - 1 Sennheiser 421 - 1 AKG C 1000 Direct Boxes -1 Radial JDI 2ch - 1 Radial JDI - 2 Radial J48 - 1 Radial Pro 48 - 2 Klark D100 All cables and stands to suport above Plus 6 guitar stands 1 Keyboard stand We supply 5 wedge monitor mix's We do not supply any back line System can produce 115db of clean power, more than the size of the venue needs More monitors or back line can be rented at Performer's Cost
Activity
Events booked with Stagehand
1212